Reminder (alerts)
You can have the ovulation calendar alert you of important events. To change the reminder settings, in the Options window, (click the

button in the main window to open) open the "Reminder" tab: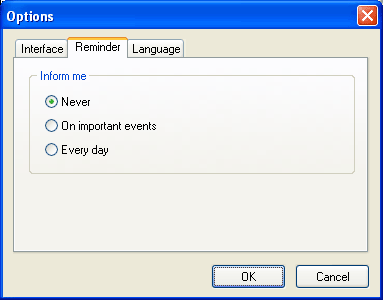 You can select one of these three modes:
Never - reminder is disabled.
On important events - the ovulation calendar will notify you of important changes in your menstrual cycle.
Every day - each day when the program starts.
Reminder appears if you have chosen to minimize the program's window on startup in the startup options.